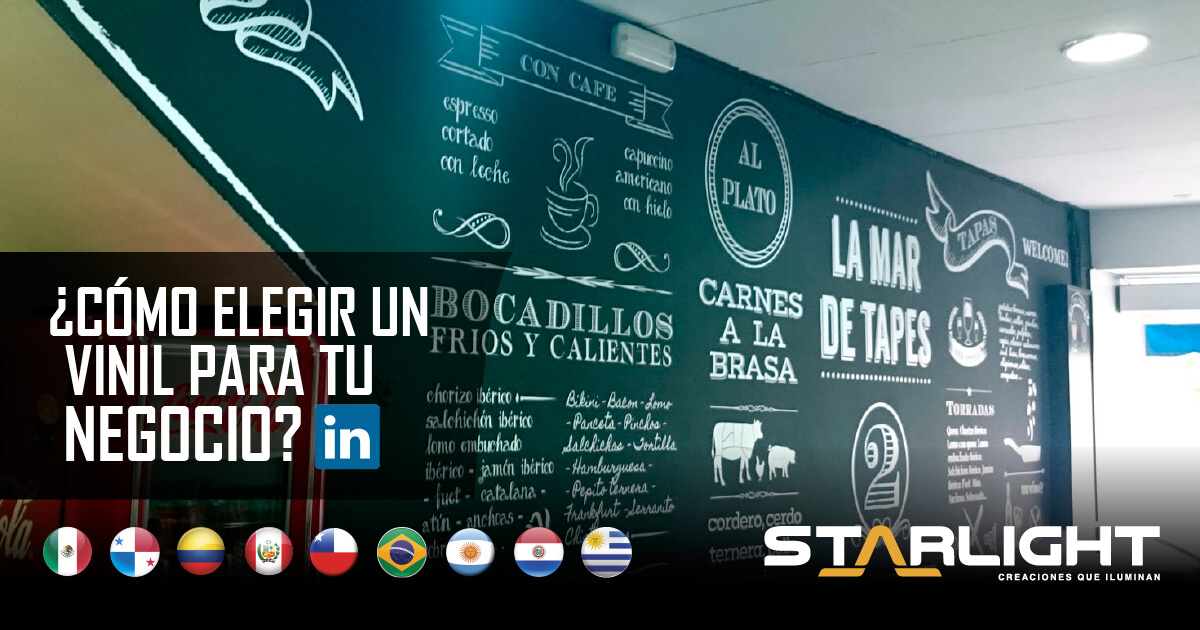 First of all we must know that a vinyl or vinyl is a plastic material (PVC) with one adhesive part or the other with a wide range of colors (design) and different gloss or matte finishes.
It has long established itself as a decorative element but it is well used in the advertising sector and in the labeling of all kinds of billboards.
It is a very versatile material and gives us great possibilities to set offices, businesses and any place that comes to mind. From wide spaces, large walls or the smallest corner, it can be used to develop infinite ideas with vinyl.
How long do vinyls last?
Depending on the location, vinyls can last up to 5 to 7 years if installed indoors and up to approximately 3 years if installed outdoors. After these periods, they can begin to discolor, especially if it is exposed to the sun.
How to change the vinyls?
When removing the vinyl, it is preferable to apply heat on it and not remove it suddenly, so that in this way the paint can stick to the vinyl (To apply heat, you can use a dryer), in this way you can remove without problems and without damaging the surface of the wall.
Although the installation and change of vinyl is simple, always seek advice with a vinyl specialist to obtain the best results.