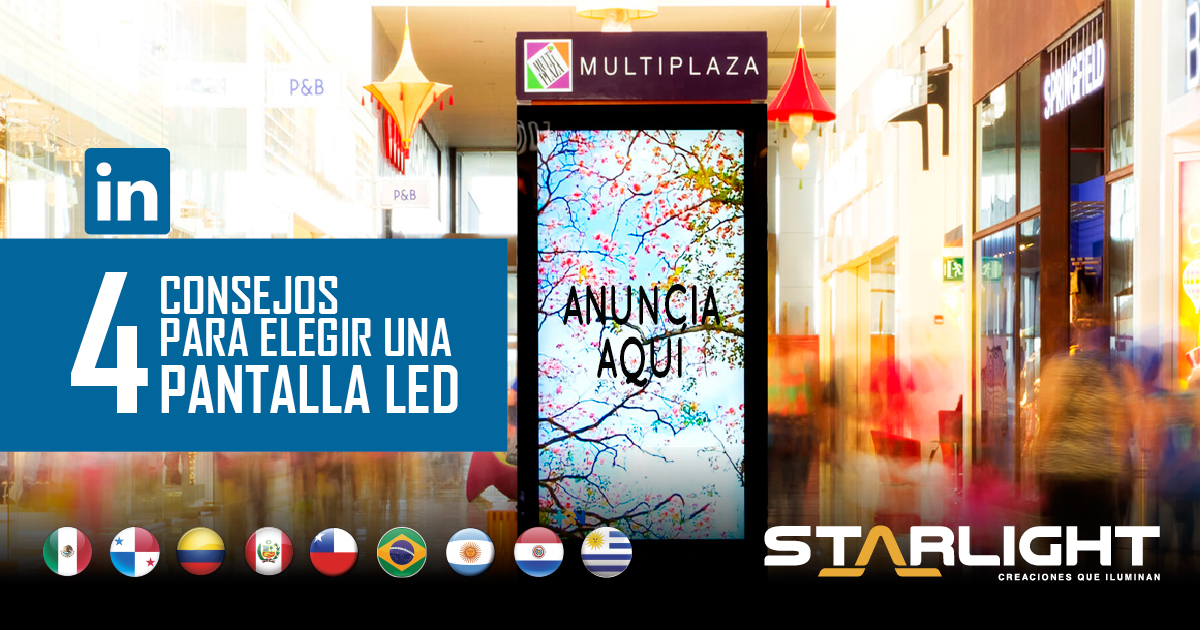 LED screens have become the best presentation of our business today.
The versatility of this product helps us to let our imagination fly and show unique experiences to our clients, whether we use it on the façade of the premises or inside with interactive messages of our services and products.
Knowing how to choose an LED screen that suits our needs is essential, here are 4 tips to make this investment the best investment:
1. Will it be for indoor or outdoor use?
The differences between a screen for indoor and outdoor use are the protection of the environment (water, dust) that will depend on the IP and the brightness level.
2. Will it be in direct sunlight?
It is very important to consider exposure to direct sunlight as the screen may be dim and the image may not be bright or sharp, etc. To avoid this, the nits per square meter must be taken into account.
3. Location, location, location
Viewing distance, so that customers can see a good image quality, the distance between the pixels must be considered. For short distances the smallest pixels and for long distances larger.
4. With HD or without HD
Resolution, this point is very important since the smaller the pixel, the higher the resolution.